10 Inspirational Weight loss Quotes
When we start trying to get healthy and in shape, it isn't so much a physical thing as it is mental. Confidence and a positive outlook makes  staying motivated with our workout regimen that much easier.
So, hush that inner critic, and don't be afraid to feel and look your best.  Stay motivated, and inspired on your weight loss journey with these  10 popular quotes and sayings.
1.Don't be afraid to push yourself
Most times we're so fixed on how much discomfort we encounter on a certain exercise regime, or way of eating, that we forget about the incredible  benefits that come along with it. Pushing your body to really be its best, is the right way to love it – as well as creating better health for the future.
2.A Great  plans, lead to Greater things.
When it comes to getting fit and healthy planning is everything. For instance, planned nutrious meals, times to exercise, all mean that you head in the right direction without letting circumstances blow you off course. When you're taking in the right sorts of foods, like superfoods, fresh produce, lean proteins, whole grains, and the right kinds of fat you will turbo charge your body with the energy it needs to raise your immune system while decreasing your waist. 
3. Take The Challenge 
If you want the best results you need to switch it up. It may feel safer to eat the same meal over and over, or do the same exercise routine, but if you want great results instead of mediocre ones you need to spice it up.
Not only will this stop you becoming bored (and maybe giving up), it will also prevent the body getting too acclimatized to a certain routine. So if you're a gym bunny try running, or hit the swimming pool for an all over workout. 
4. Shaky today stronger tomorrow
However sore and shaky your muscles might feel, in time they will not only adjust, but they will reward you by becoming stronger, sleeker and leaner. 
This means you will feel great and look great too!

5.Remove The Regret 
The more you put off getting healthy to tomorrow, the more irrelevant it will seem, until one day you wake up inside a body you barely recognize anymore. If you can't take big steps, take small ones, you'll get there in the end. 
6.Never Give Up 
If you have lots of weight to lose, it's easy to get demotivated, especially when you aren't seeing changes straight away. But consider how long it took for you to gain the weight, so give yourself time.
The fact of the matter is, time will pass anyway, it can either pass with you getting healthier, stronger and leaner, or it can pass with you making excuses as your waistline expands.
Just remember that every good health decision you make today will count towards a better and healthier tomorrow. Don't give up, the journey is worth it – no matter what the time frame. 
7.Thoughts become You
Many high performing athlete will tell you that unless the mind is right, the body can't follow. If you believe that your fitness regime is doomed from the start  and that your body can never change, then chances are you will prove yourself right. Go into your health regime with a positive attitude, and you will already be winning. 

8.Test Your Limits. 
The body a amazing, and too many times we never experience the peek of our abilities. I have included at the end of this, a video from Extreme Weight loss Makeover Edition. This shows people who health wise may have written themselves off, but managed to turn everything around. It is never too late to strive for your own personal best. Just go for it!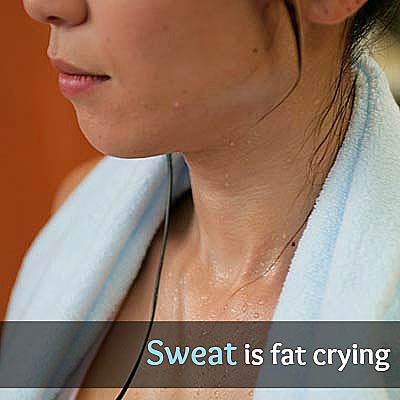 9.Perspiration Power
One of the best way to remove all those icky toxins from your system, and get the lymph pumping to excrete excess water, is to work up a sweat. Get that fat crying with some  boxing,running, or strength training.
10.It will Pay Off 
The key to losing weight every time is consistency. If you've noticed the people who stay slim tend to keep doing the right thing over and over, while those who have fluctuating weight will go on crash diet and then quit. Keep the workout routines up and keep them fun, and find days you know you'll be able to do them, and make those days stick. 
 Get Motivated! Extreme Makeover Weightloss
Recommended For You.
Gut bacteria and weight loss We have all met them, the people who can eat everything and remain stick thin, and
Born and raised in London, moved to New York and relocated in Los Angeles. A Certified Personal Trainer, and lover of good healthy food. I am very passionate about fitness and helping people adopt a healthy lifestyle. I'm a firm believer that living a healthy and fit lifestyle should be FUN, and I want to help you find that too! I found it myself back in 2003 and I haven't looked back since! 😉